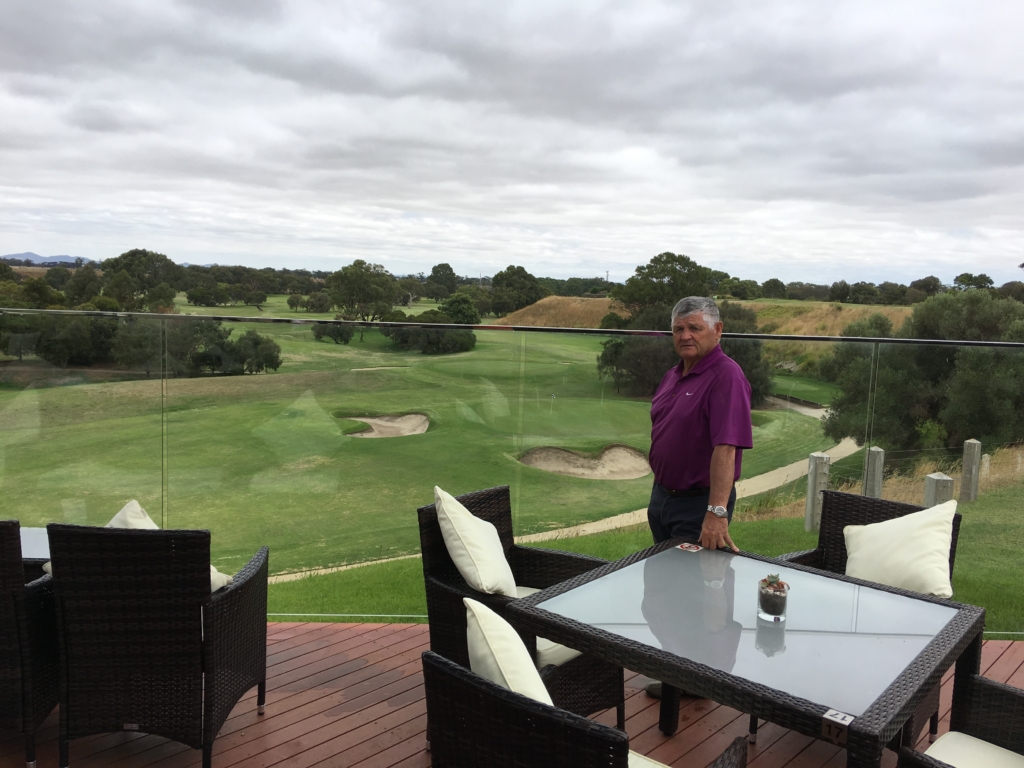 Werribee Park Golf Club – President, Bill Kennedy
Golf is a beautiful game. One thing the game teaches you is that you need to understand what is coming ahead but to get ahead, you need to be focused on the present, the next shot.
Werribee Park Golf Club holds special memories myself. I've played many rounds over the years but none more sombre than a round on a cold, rainy and windy winters afternoon in 2004. My brother and I were probably the only people on the course. There were few words spoken during that round, we had just spent the morning visiting our terminally ill father at the Western General Hospital, he only had a few days left on this earth and there was nothing anybody could do. The game of golf that afternoon was like a pair of brothers reliving their childhood in silence, competing on a sporting field while their sporting nut father watched on, well in spirit anyway. One thing is for sure, a walk with friends is a great way to escape the stresses of a day, particularly for the social golfer.
A decade later the Werribee Park Golf Club President, Bill Kennedy approached Putney Breeze to conduct a Strategic Review. Bill struck me as a man with purpose. He had a deep conviction to help the club in what is challenging times for the golfing industry. The club wanted to explore its options, particularly with the under-utilised club house in mind. The club had been approached with a business proposal and was looking for advice.
Strategic Planning at Werribee Park Golf Club
The golfing industry as a whole was facing head winds. The general public was becoming ever more time poor, the average age of members was growing, the competition for kids in sport is fierce. However, Werribee Park Golf Club had some amazing assets; A club house with a tremendous view, the course located in a tourism precinct, and geographically placed in one of the fastest growing municipalities in Australia, City of Wyndham.
The Strategic Review identified how the club delivered value to its patrons, analysed its financial performance, assessed internal and external factors and concluded with 3 core recommendations. The recommendations formed strategic initiatives. Included in the review was an assessment of the business proposal and guidance on how a successful venture may develop.
To the credit of the Werribee Park Golf Club's committee lead by President Bill Kennedy, the club took the review as a working document and have since successfully executed a plan.
The Views from the Golf Club
Werribee Golf Club today has transformed the once underutilised clubhouse in to what is now a thriving Functions Bar and Gill called appropriately "The Views". Membership and Green Fees grew by approximately 15-20% last year. Werribee Park Golf Club is fast becoming one of the jewels in the Werribee South Tourism Precinct. A great success story for the golfing industry in Victoria.
Action without a planned destination is itself plan for failure. Werribee Park Golf Club defined their medium-term goals and executed a plan to turn their vision into reality.
Hats off to the Werribee Park Golf Club President Bill Kennedy and the broader club committee members for their leadership and commitment to their vision for a successful golf club. Werribee Park Golf Club is a social venue the entire community of Wyndham can be proud of.
How have you planned to make your goals a reality in 2017?